CLIENT ONBOARDING DIRECTORS FORUM FOR BANKS AND FINANCIAL INSTITUTIONS 2022
NOVEMBER 02-03 | AMSTERDAM
Here at Amistat Group, we are committed to support our Client Onboarding in Banking & Finance community with an engaging event experience we have decided to innovate our events and introduce them with both the physical and virtual aspects of conferences.

In lockdown? Company Policy stating no international travel? No problem, as our Hybrid solution means you can connect, network, and listen in to any of the sessions and networking areas just like you were there physically. In this case to help organizations to thrive in the new environment, the webinar provides a practical overview of adaptive On-Boarding concepts.
Client Onboarding is the process of banks & financial institutions embarking on a new relationship with their clients. It has several steps to gather essential information on the client and perform regulatory, legal, and credit-related due diligence with identity checks.
Just from the above explanation of Client Onboarding, we know the importance of building good relationships and communication with potential and current clients, whilst ensuring the onboarding is a user friendly and good experience whilst effectively completing KYC process's. The amount of KYC needed to effectively onboard can be a lengthy and frustrating path for the client, this can be detrimental to onboarding into banks and financial institutions if not managed properly.
Identification of the client (Digitally), Customer/Enhanced Due Diligence, performing AML/AFC checks are just a part of the onboarding process but can be described as the most important, to ensure no illegal activity can occur with the client.
What is out there in regards to technology, theory, practicalities and solutions to ensure a efficient, effective, comprehensive and regulatory compliant onboarding process.
This is what we will focus on in this 2 day fully hybrid event as we understand that in this challenging economic environment, banks and financial institutions are expected to match each other closely in terms of product innovation and financial service offerings. A real difference will, therefore, lie in creating a high-quality first impression with the client and ensure a stress free, efficient and user friendly onboarding process.
The bottom line is that financial institutions & Banks must constantly revise and improve customer experience to keep customers happy and satisfied, whilst still staying within the regulatory framework and in return retaining the client for heightened portfolio and continuous profits, both from the retainment of clients and the onboarding of new clients.
Let's bring B2B Events back to the physical!
VPs, Directors, Heads, Managers of:
Client Onboarding Officer
Digital Onboarding Officer
Head of Identity and Access
Management
Head of Customer Experience
Head of Digital Innovation
Chief Digital Officer
Head of Design
Head of Digital Service Delivery
Global Head of Client Solutions
Customer Relationship Manager
Marketing Director
Business Development Director
Head of Data and Analytics
Chief Technology Officer
Chief Fraud Management Officer
Anti Money Laundering Officer
MLRO
Risk management Officer
Head of Product Management
Chief Information Officer
Chief Compliance officer
Banks
Financial Institutions
Financial Services
Accounting and Audit firms
E-Commerce and Internet Business
IT Vendors
Software Consultancy
IT Infrastructure
GDPR
Insurance Companies
WHY YOU NEED TO ATTEND CLIENT ONBOARDING DIRECTORS FORUM NOV 2022?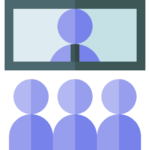 enabling you to benchmark against the trail blazers.
hear real life examples of how the market is moving towards the client onboarding function.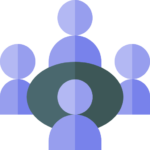 3 INTERACTIVE PANEL DISCUSSIONS
your opportunity to interact with industry leadingexperts.
expand your professional and personal circles by interacting with like-minded professionals.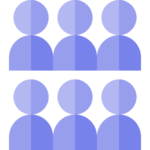 WIDE RANGE OF ORGANIZATIONS FROM BANKS TO REGULATORS AND FINTECH AND MORE!
to understand successful approaches take at different ends of the spectrum.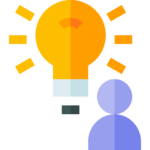 GUARANTEED TAKEAWAY LEARNINGS
making your conference agenda relevant and personalized for your daily duties.