CLIENT ONBOARDING DIRECTORS FORUM FOR BANKS AND FINANCIAL INSTITUTIONS 2023
JUNE 29-30 | AMSTERDAM, NL
Mercure Amsterdam City Hotel
Client Onboarding is a complex and multi-faceted process, and banks face a range of challenges in ensuring that it is executed efficiently
and effectively. In today's fast-paced and rapidly-evolving banking environment, the need for a streamlined and optimized client onboarding
process is more critical than ever before.
One of the key challenges that banks face in client onboarding is regulatory compliance. With a constantly changing regulatory landscape,
banks must stay up-to-date with the latest regulations and guidelines in order to remain compliant. This requires significant resources and
expertise, and failure to comply can result in hefty fines and reputational damage.
Another challenge is the need to adapt to the digital transformation that is sweeping the banking industry. Customers increasingly expect a
seamless and digital-first onboarding experience, and banks must be able to deliver this while also ensuring the security and privacy of
client data.  This requires investments in technology, processes, and talent, and banks that fail to keep up risk falling behind their
competitors.
Finally, customer experience is a critical aspect of client onboarding, and banks must ensure that the process is as smooth and convenient as
possible for clients. This includes offering multiple channels for communication and document submission, as well as clear and transparent
communication throughout the process. Banks that prioritize customer experience in client onboarding are more likely to retain clients and
build long-lasting relationships.
This conference will address these and other challenges, and provide attendees with practical insights and strategies for optimizing the
client onboarding process. Through keynote speeches, interactive sessions, and networking opportunities, attendees will gain a deeper
understanding of the latest trends and best practices in client onboarding, and learn from the experiences of industry experts and
practitioners.
The bottom line is that financial institutions must improve customer experience to keep customers happy and satisfied.
VPs, Directors, Heads, Managers of:
Client Onboarding Officer
Digital Onboarding Officer
Head of Identity and Access
Management
Head of Customer Experience
Head of Digital Innovation
Chief Digital Officer
Head of Design
Head of Digital Service Delivery
Global Head of Client Solutions
Customer Relationship Manager
Marketing Director
Business Development Director
Head of Data and Analytics
Chief Technology Officer
Chief Fraud Management Officer
Anti Money Laundering Officer
MLRO
Risk management Officer
Head of Product Management
Chief Information Officer
Chief Compliance officer
Banks
Financial Institutions
Financial Services
Accounting and Audit firms
E-Commerce and Internet Business
IT Vendors
Software Consultancy
IT Infrastructure
GDPR
Insurance Companies
WHY YOU NEED TO ATTEND CLIENT ONBOARDING DIRECTORS FORUM 2023?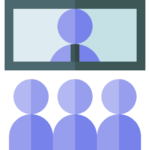 enabling you to benchmark against the trail blazers.
hear real life examples of how the market is moving towards the client onboarding function.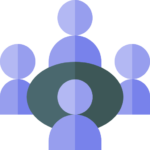 3 INTERACTIVE PANEL DISCUSSIONS
your opportunity to interact with industry leadingexperts.
expand your professional and personal circles by interacting with like-minded professionals.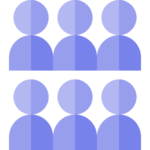 WIDE RANGE OF ORGANIZATIONS FROM BANKS TO REGULATORS AND FINTECH AND MORE!
to understand successful approaches take at different ends of the spectrum.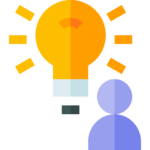 GUARANTEED TAKEAWAY LEARNINGS
making your conference agenda relevant and personalized for your daily duties.