CLIENT ONBOARDING DIRECTORS FORUM FOR BANKS AND FINANCIAL INSTITUTIONS 2022
MARCH 15-16 | ONLINE EVENT
Client On-boarding is one of the most critical functions for banks as it directly impacts client experience, servicing, and relationships— all of which, in turn, impact profits.
In this challenging economic environment, banks are expected to match each other quite closely in terms of product innovation and financial service offerings.

A real difference will, therefore, lie in creating a high-quality first impression. The financial institutions must deal with yet another aspect of the economic fallout-Customer Satisfaction.

The global Banking landscape has been forever changed by the evolutionary credit crisis, leaving issues of trust, customers attrition, brand loyalty,and the resulting revenue declines trailing in its wake. To ensure the success, financial institutions, while marshaling resources to raise capital and cut costs where possible, must not overlook their lifeblood-ongoing acquisition, optimization, and retention of the customers.
The bottom line is that financial institutions must improve customer experience to keep customers happy and satisfied.​
VPs, Directors, Heads, Managers of:
Client Onboarding Officer
Digital Onboarding Officer
Head of Identity and Access
Management
Head of Customer Experience
Head of Digital Innovation
Chief Digital Officer
Head of Design
Head of Digital Service Delivery
Global Head of Client Solutions
Customer Relationship Manager
Marketing Director
Business Development Director
Head of Data and Analytics
Chief Technology Officer
Chief Fraud Management Officer
Anti Money Laundering Officer
MLRO
Risk management Officer
Head of Product Management
Chief Information Officer
Chief Compliance officer
Banks
Financial Institutions
Financial Services
Accounting and Audit firms
E-Commerce and Internet Business
IT Vendors
Software Consultancy
IT Infrastructure
GDPR
Insurance Companies
WHY YOU NEED TO ATTEND CLIENT ONBOARDING DIRECTORS FORUM 2020?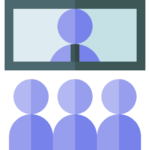 enabling you to benchmark against the trail blazers.
hear real life examples of how the market is moving towards the client onboarding function.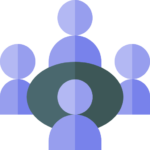 3 INTERACTIVE PANEL DISCUSSIONS
your opportunity to interact with industry leadingexperts.
expand your professional and personal circles by interacting with like-minded professionals.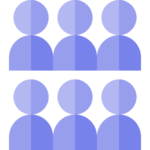 WIDE RANGE OF ORGANIZATIONS FROM BANKS TO REGULATORS AND FINTECH AND MORE!
to understand successful approaches take at different ends of the spectrum.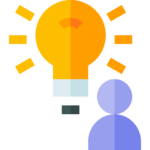 GUARANTEED TAKEAWAY LEARNINGS
making your conference agenda relevant and personalized for your daily duties.